"Kath-Baath" is a collection of Kashmiri Phrases that I have put together with the help of my Papa. Pa had to sit down in his library with the Kanger,  and a magnifying glass to look for the best words. I would be a typical 'Kaeyk' kid who would cherry- pick only the best ones. Pa wouldn't stop but kept looking unless I said, "Ye zabbardast hai !". I had the most fun illustrating since I have grown up listening to these words. My first Illustration in this series "Khaari Zaleeli" raged anger in my mother because I had initially titled the Kashmiri woman as her. Each phrase has some weird story and unknown connotations.
I have tried my best to add annotations with the illustrations made. Enjoy!
"Haapath Yaaraz" is Bear friendship; hence Stupid friendship.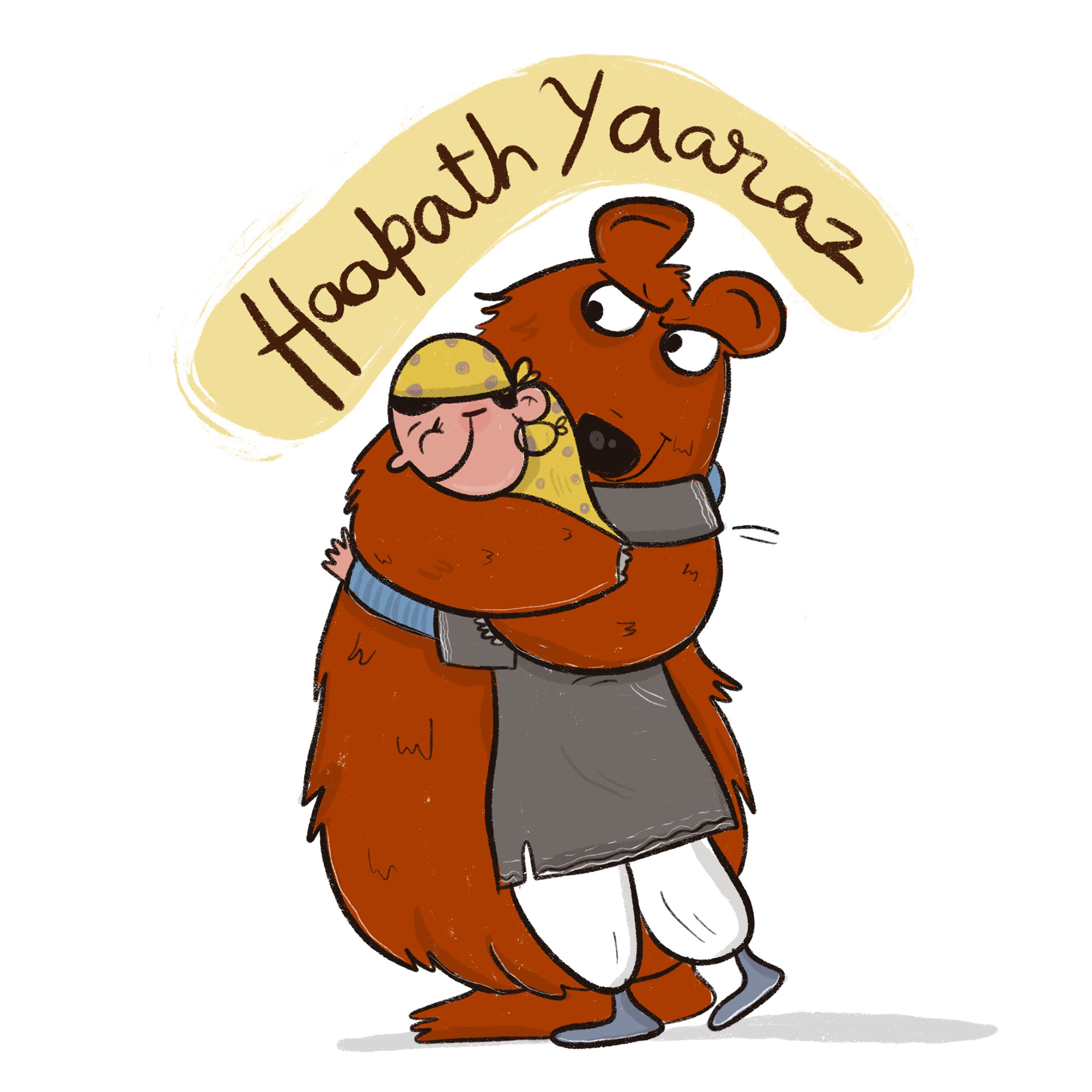 "Tse ha Chukh Kaeyk" 
This is a very common Kashmiri phrase used for someone who twists the truth to get something he/she wants or to evade responsibility. This person would always find a flaw in everything or anything.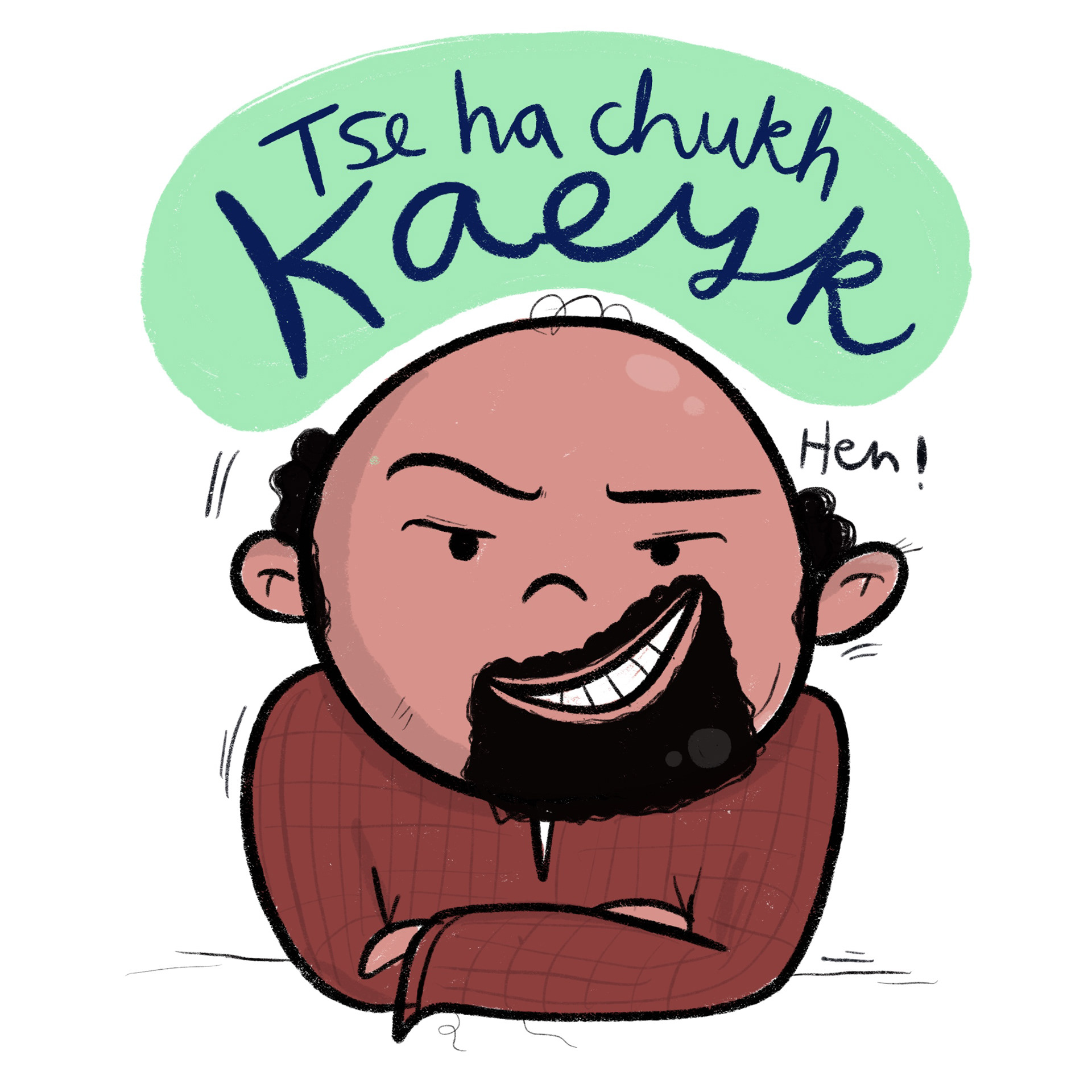 "Kal tsout" (beheaded-metaphorically ) actually refers to one who is audacious in order to help another person; warm hearted and generous ; would even suffer himself to help somebody else.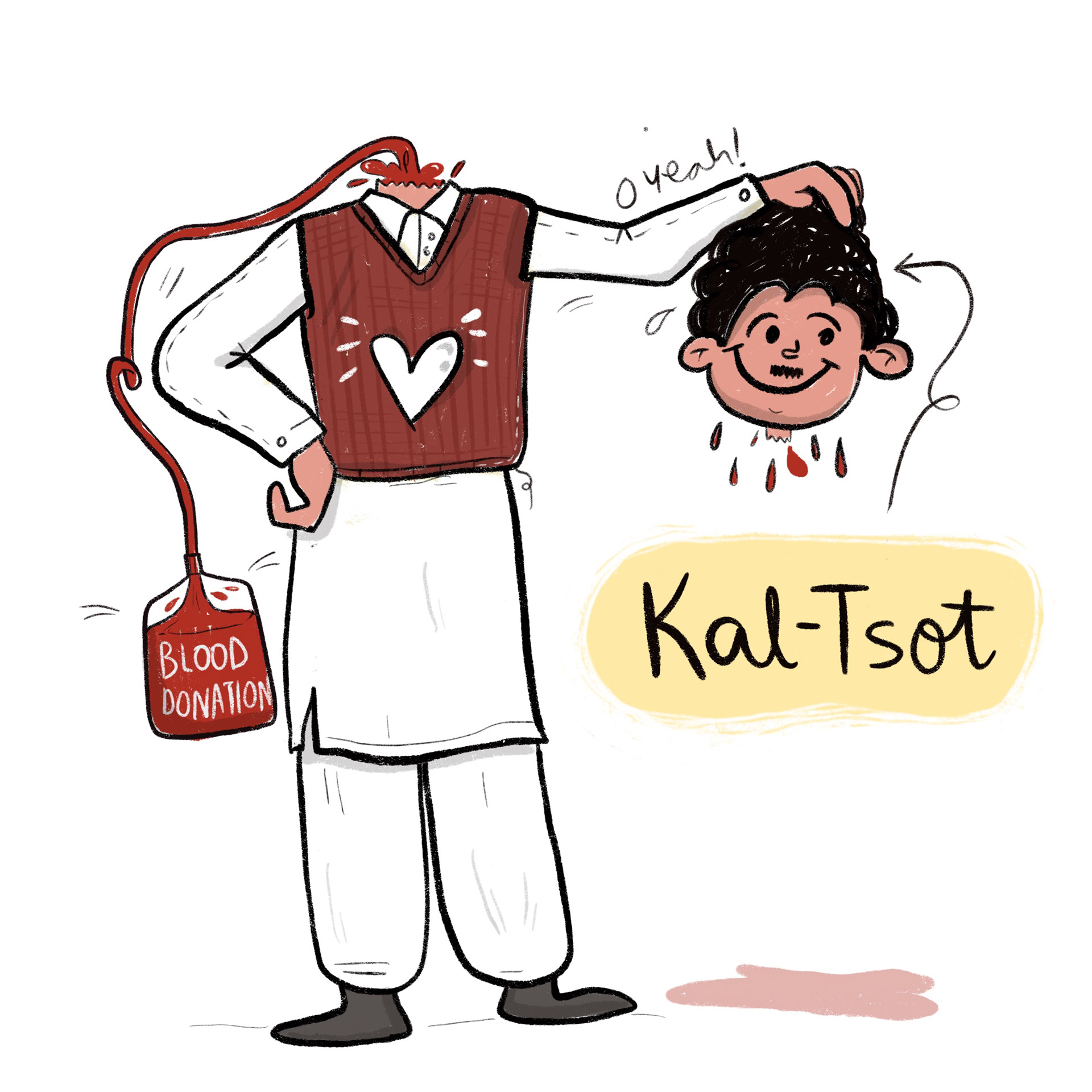 "Khoji Thool" is often referred to some high class wealthy, merchant kinda nouveau riche; good for nothing ....... "Thool" means an egg in Kashmiri. I wonder how this phrase connects an egg and a Richie rich .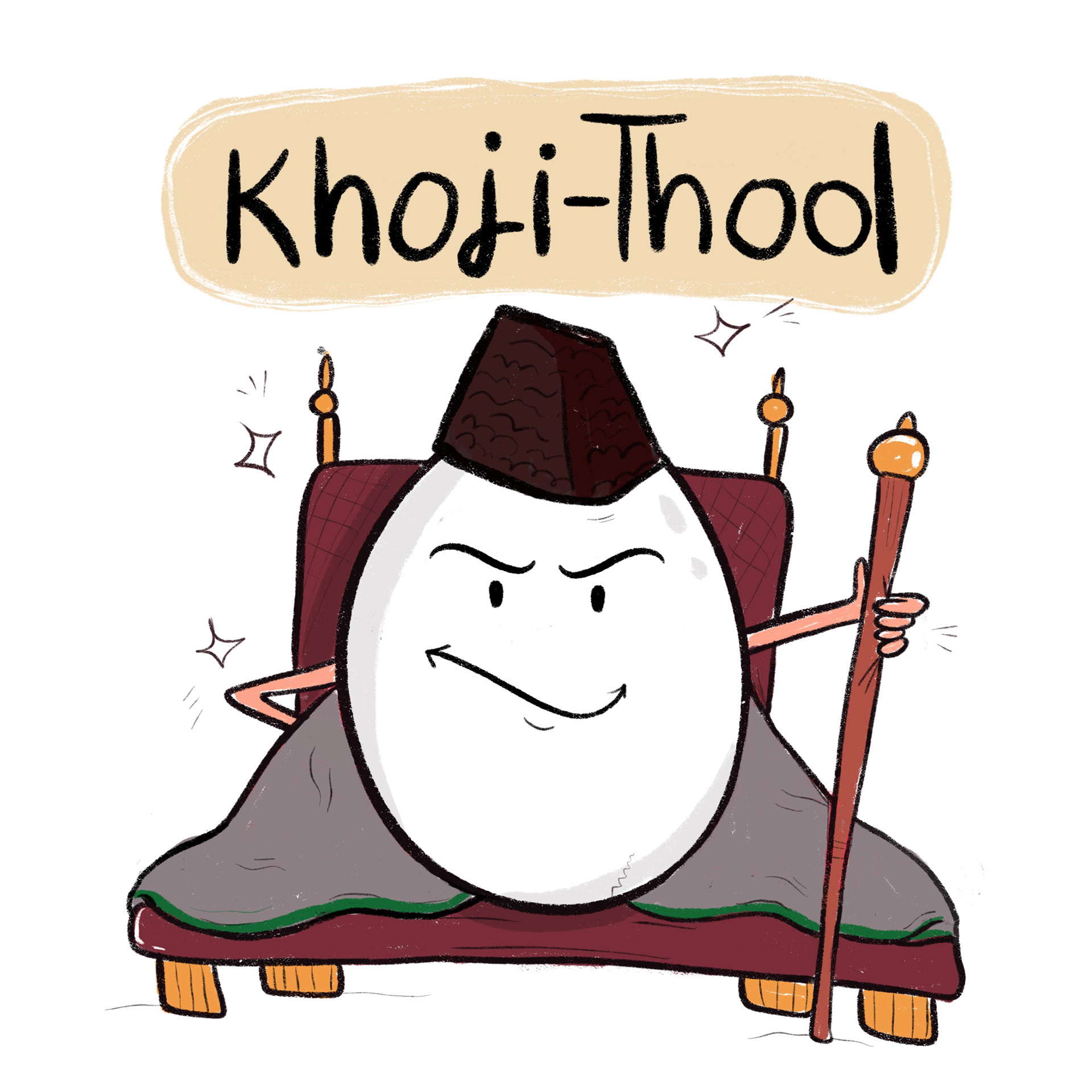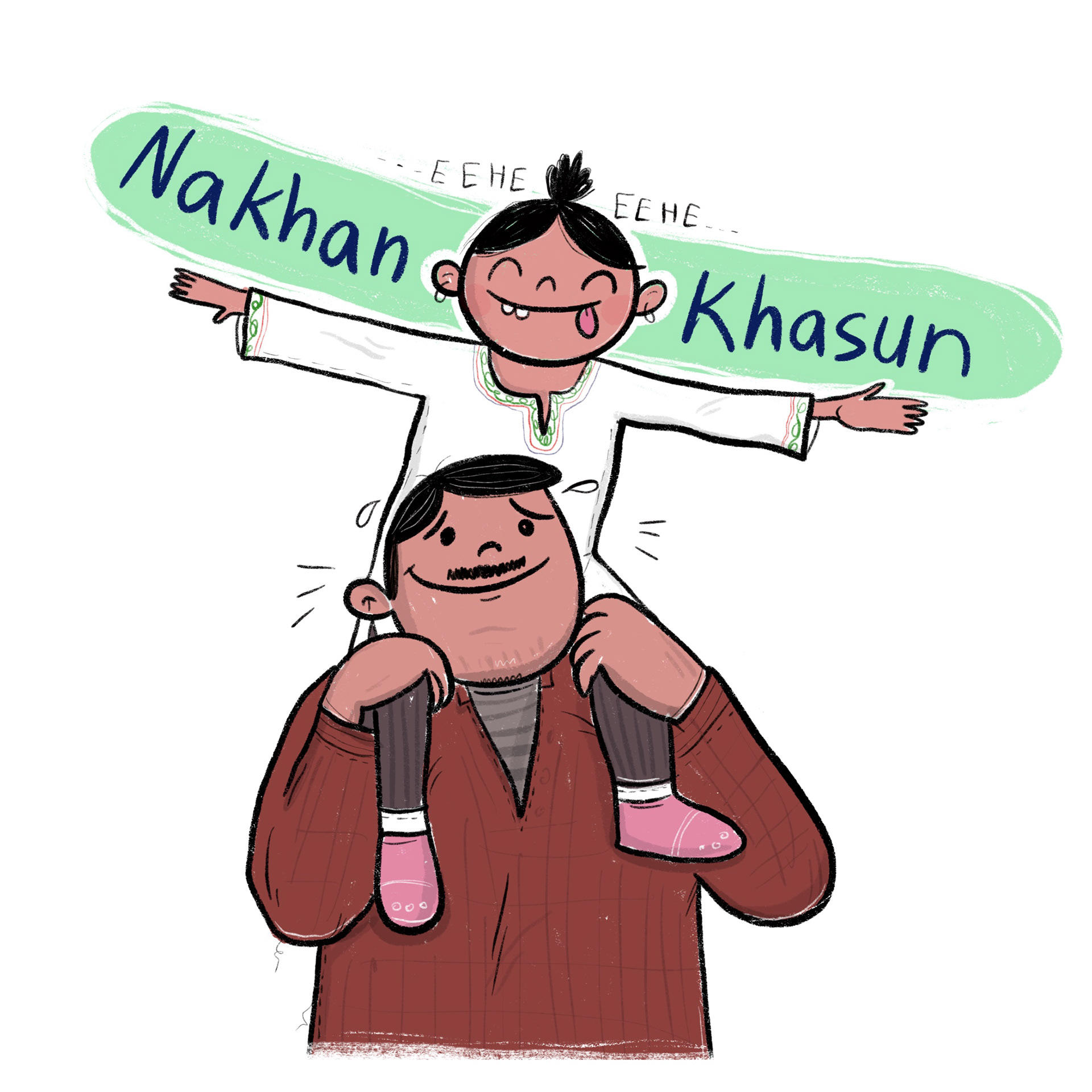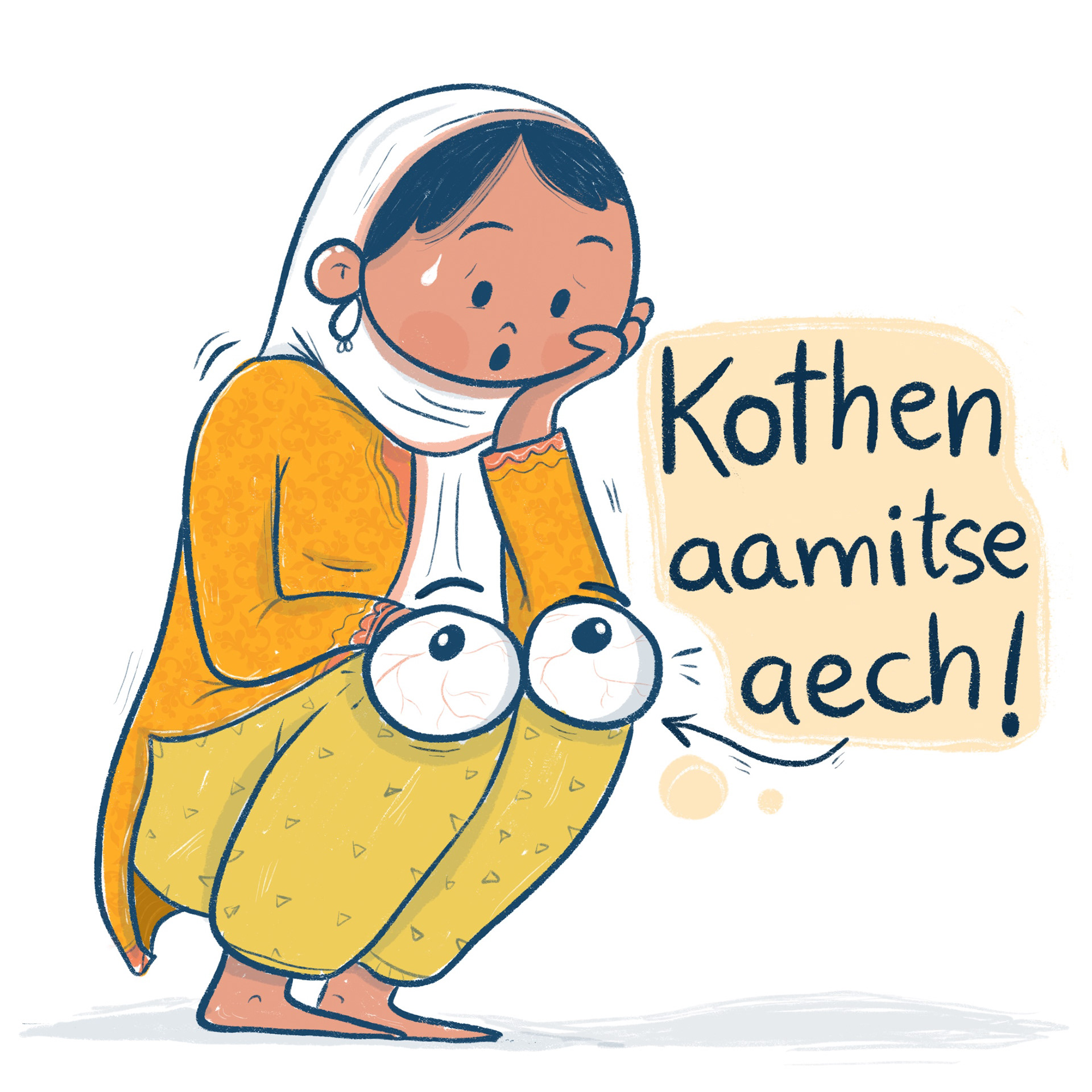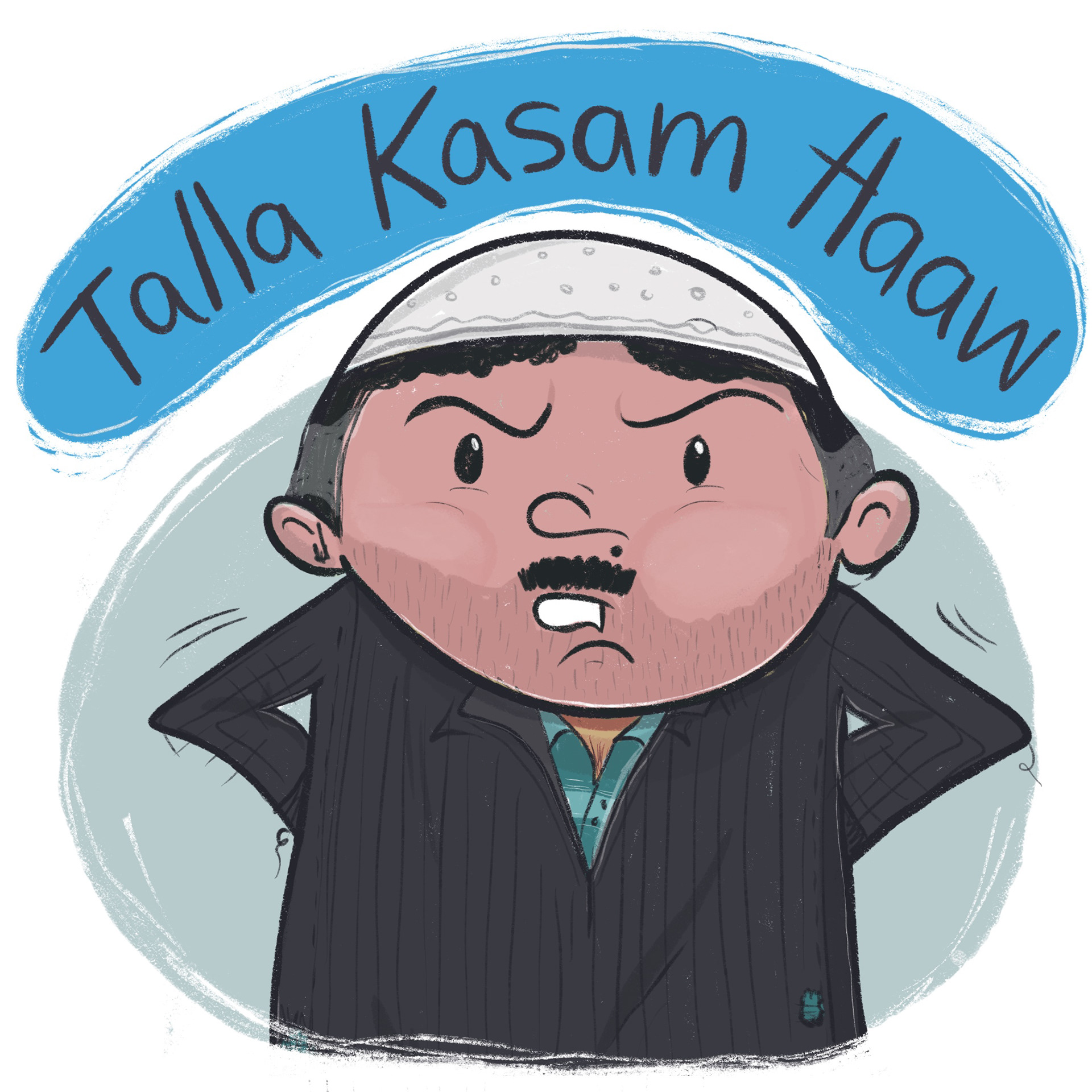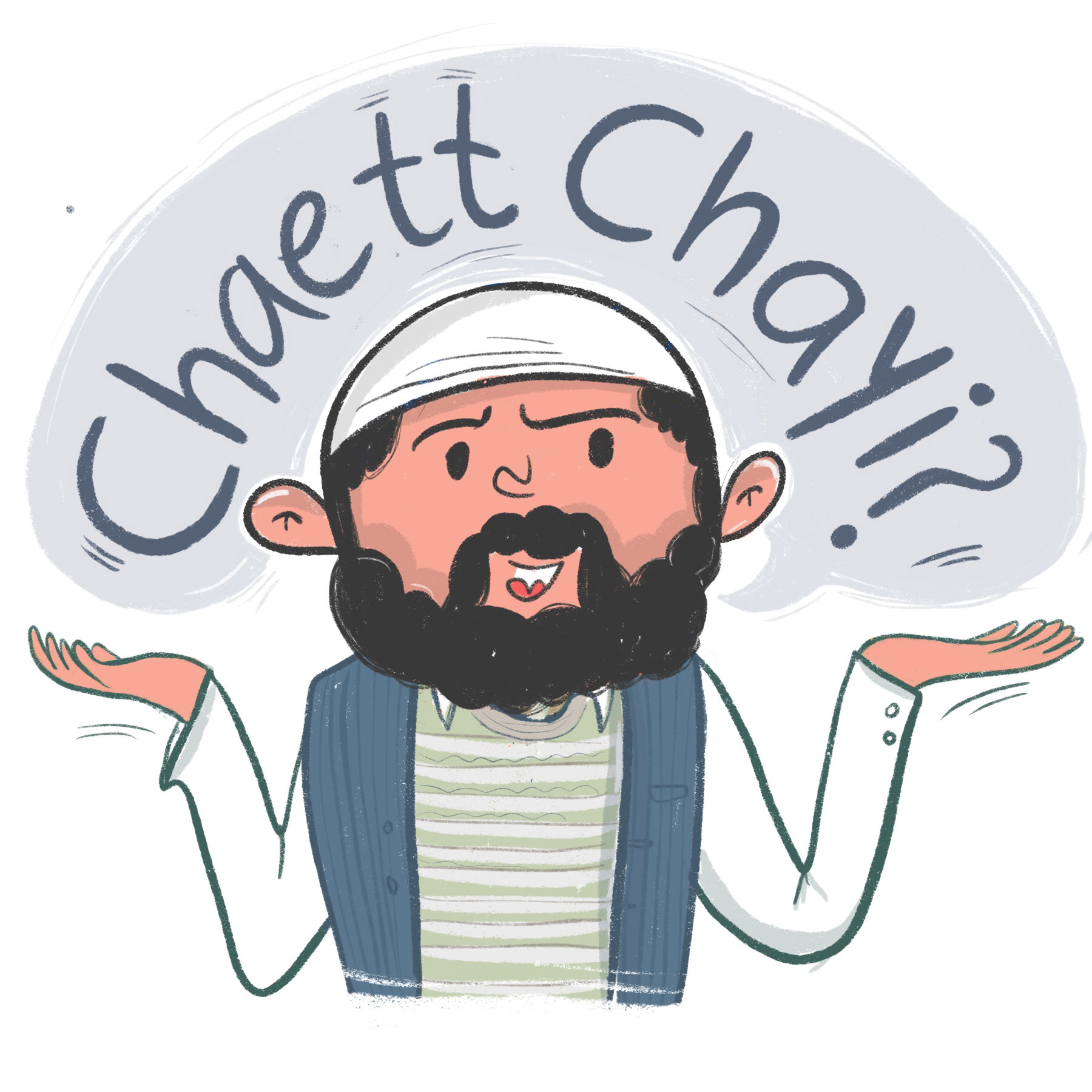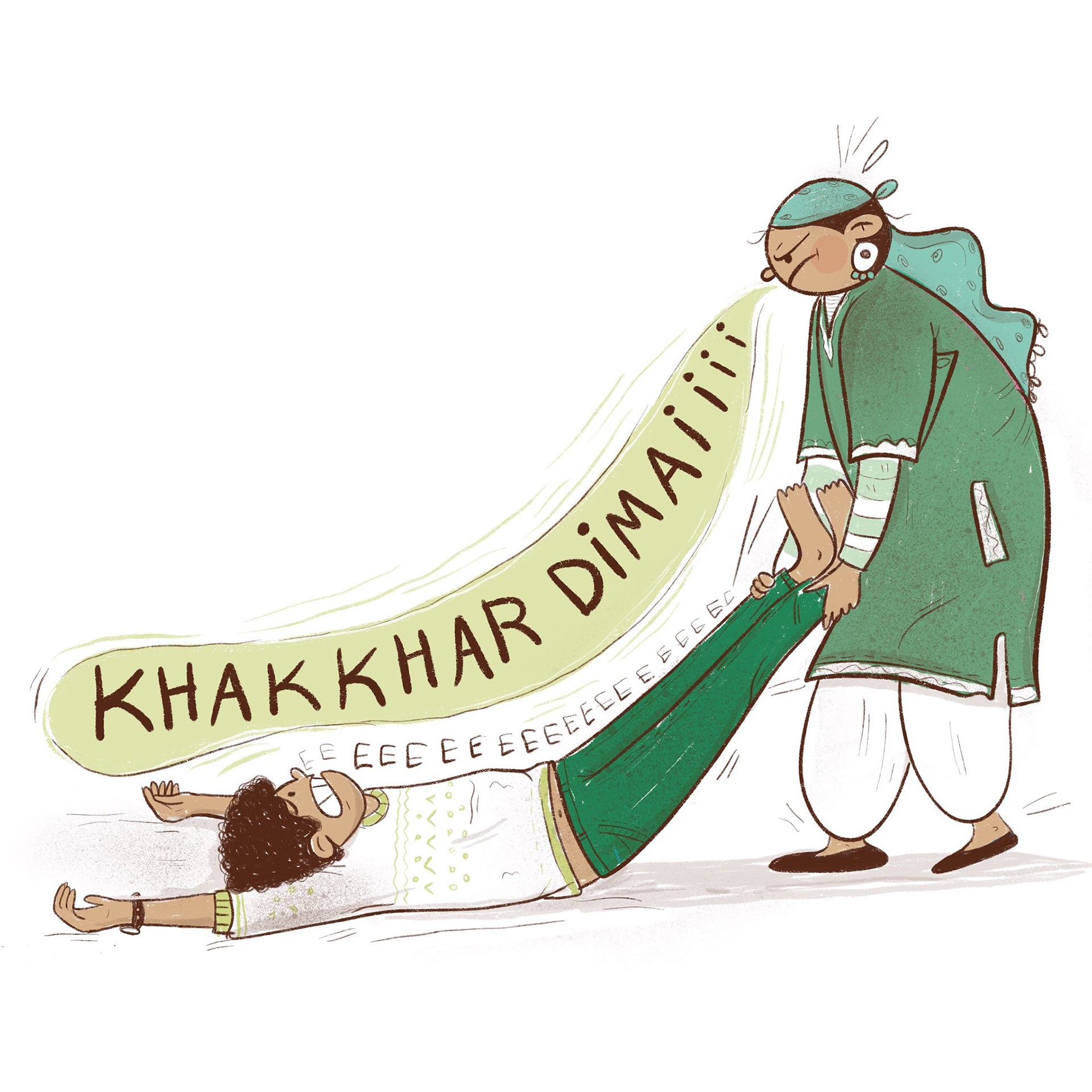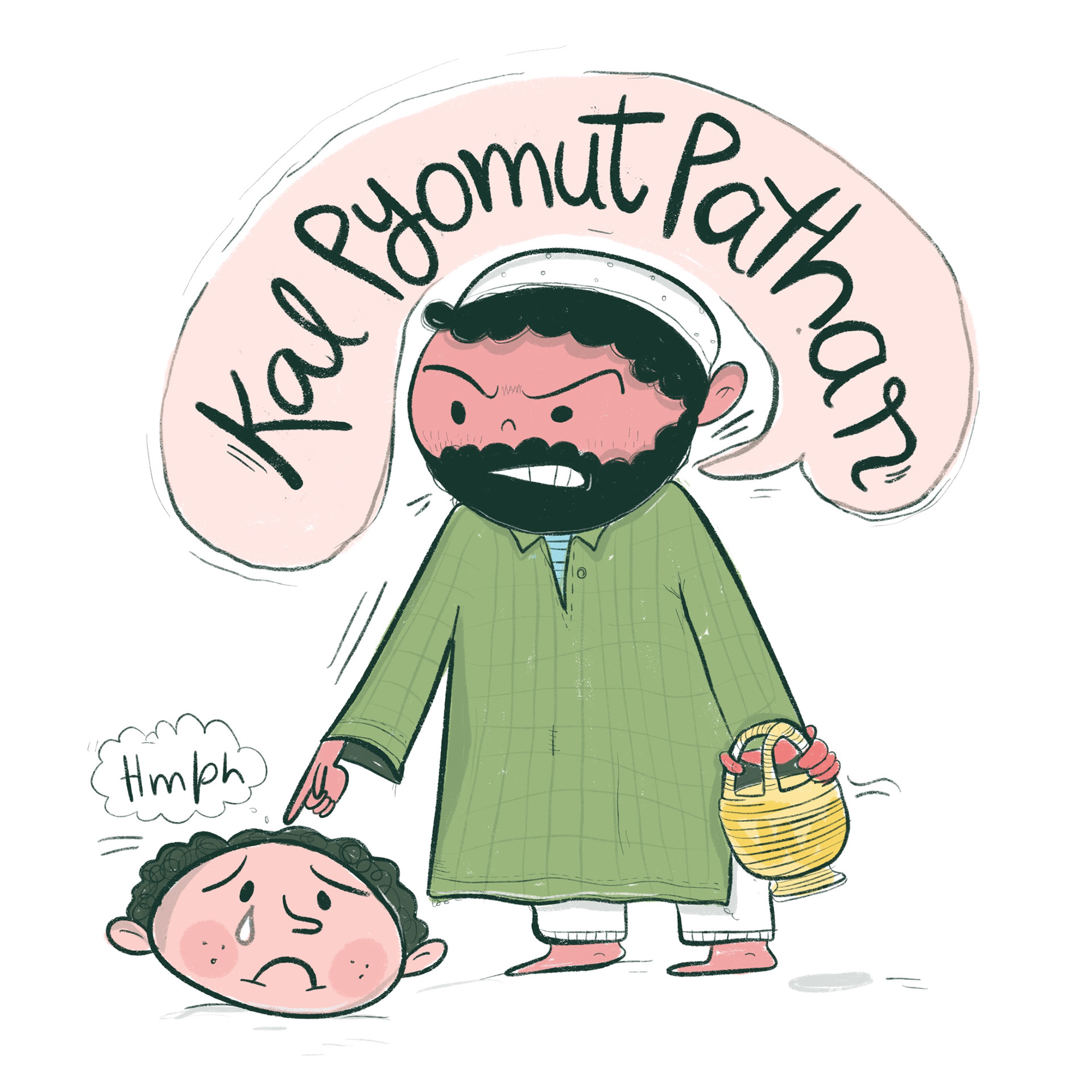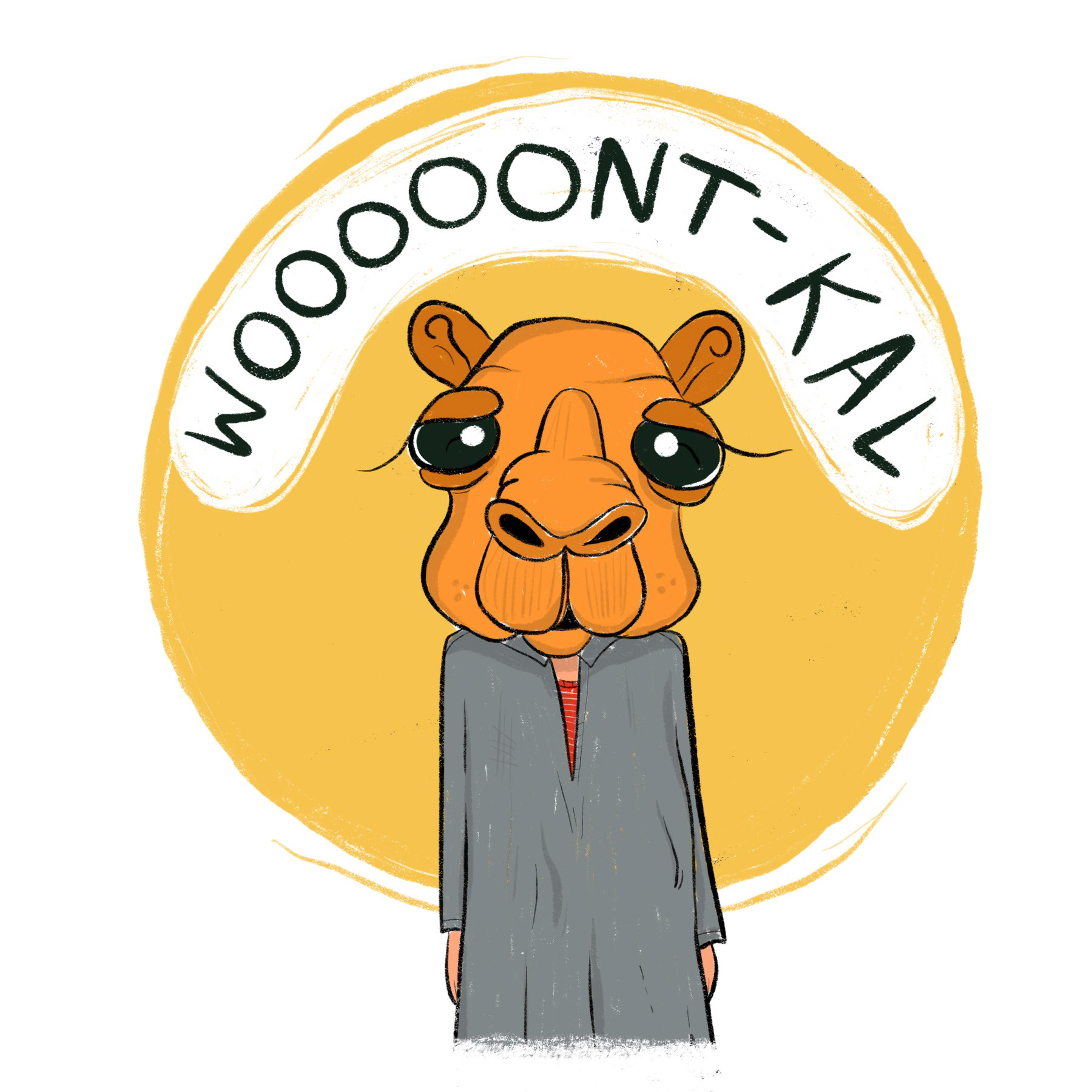 This is a Kashmiri mom's reaction when you plan to pack bags for someplace far or close. "Khaari Zaleeli" is a Kashmiri phrase which means an action/behaviour that leads to shame or humiliation!